The cold winter is here, and people are already wearing thick clothes in cold climate areas. Plants also need to keep warm. If you do not do cold protection work in winter, plants can easily die from freezing damage in winter, then how to prevent cold and over winter.
Plant protecting bag 0.95oz white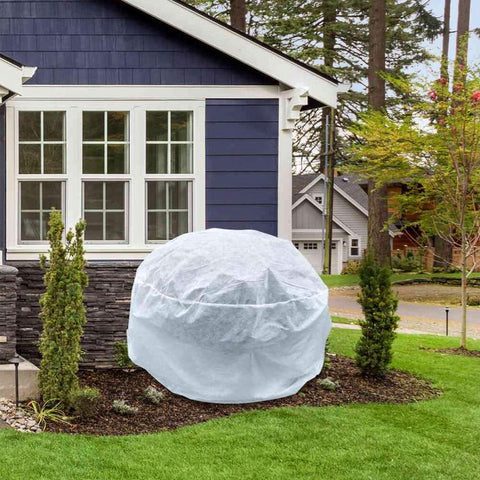 Agfabric plant covers are designed as a freezer protection, which is used to extend the growing season seasons in winter, and it is clearly spring, winter, 30% -50% light, transparency, now resists, harsh, weather, etc. covers made from Breathable high quality UV stabilized polypropylene spun polypropylene polypropylene fabric, the frost cover and allowances of the air and moisture to reduce the number of plants. Agfabric plant frost cover and 'soft light weight are easy to use plant. For shrub jacket, just put the bag over plants and tighten at bottom. For row covers, it can be used in different ways. You can put the plant cover over plants directly and then secure it with stones, or staples. You can also support the floating covers with a hoop, make room, for plants, and grow. There are various types of plant covers for choice, such as mini plant cover, dark green plant cover, 3D Cover, Rectangle Plant Cover, Hanging Plant Cover,Plant Cover with Zipper Decorative Plant Cover.
Dec 19, 2019

Category:

News
Comments: 0